THE CONSULATE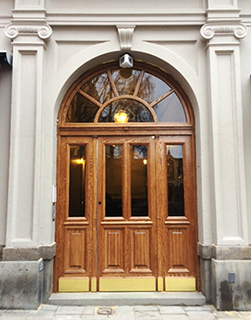 The Consulate of the Principality of Monaco to the Kingdom of Sweden is honorary and was established on 18 January, 1874, by H.S.H. Prince Charles III of Monaco and H.R.H. King Oscar II of Sweden.
The Consulate supports the bilateral relations between Monaco and Sweden. In this respect, it promotes the development of business relationships, promotes tourism and conventions, and cultural activities.
The Consulate, in close cooperation with the Ministry of Foreign Affairs and Cooperation and other relevant Monegasque authorities,  also provides help and assistance to Monegasque nationals while in Sweden. The Consulate can also offer legalisations and certifications of documents in accordance with Monegasque rules and chancery dues.
Entering Monaco
Any individual of foreign nationality who wishes to enter Monegasque territory and remain there for up to three months must have the document (passport, travel or identity document) required to enter into French territory. If necessary, this document shoule include a "Schengen States" short stay visa. French nationals need simply to hold the national ID card or passport issued by the French Administration.
Any foreign national, including French nationals, who wishes to reside in Monaco for longer than three months, or who wishes to establish residency in Monaco, must follow a certain procedure.
Read more about that procedure here>>
Nationals of  a state which is outside the European Economic Area and who reside outside of France must apply for a long term visa from aFrench consulate that has territorial jurisdiction and is closest to their place of residence. They must do this before their arrival in Monaco.
Read more about that procedure here>>
The Consulate of Monaco in Sweden does not issue visas or passports.